Membership Recruitment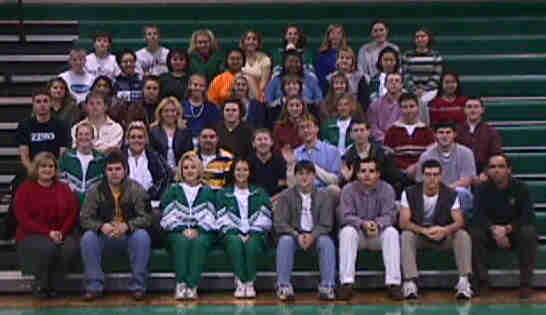 Van Buren Chapter FBLA
Members are recruited by officers and current members, in business classes by business teachers, through advertisements such as posters, announcements, Pointer Broadcasting, and yearbook ads. Middle Level advisers encourage members to continue membership in FBLA when they begin high school. Also, by word of mouth.
Member Activities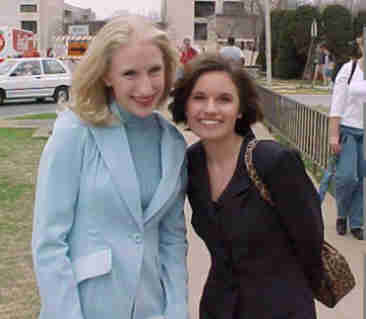 District I Conference
Senior Colleen Angus and Sophomore Candiace Beals stop to pose for a quick picture during the District I Leadership Conference. The Conference was held March 6th at the University of Arkansas in Fayetteville. Colleen placed 4th in Public Speaking and Candiace was elected District I Reporter for the 2000-2001 year.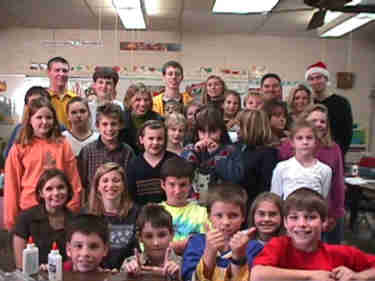 American Enterprise Project
Chapter members visit with Ms. Park's 4th graders at King Elementary School as part of the American Enterprise Project.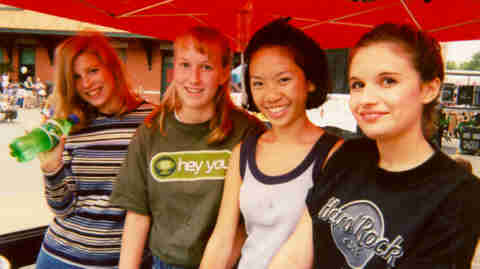 Downtown Fall Festival
Sophomores Lisa Udouj, Megan Park, Mailena Vo, and Candiace Beals show just how much fun working the coke stand can be! Chapter FBLA members operated the coke stand as a fundraiser during the Fall Festival weekend.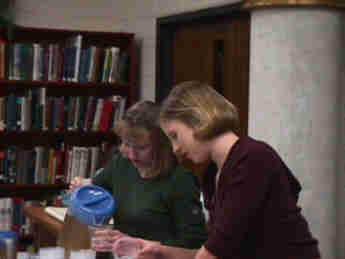 FBLA Week
Sophomores Megan Park and Stephanie Wiley prepeare refreshments for guest speakers and members during the FBLA Week Reception.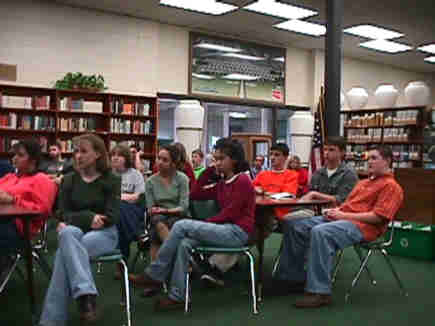 FBLA Week
Chapter members listen attentively to guest speaker Arkansas State Representative, Ms. Mary Beth Green. Ms. Green was a wonderful guest and we enjoyed having her participate in FBLA Week.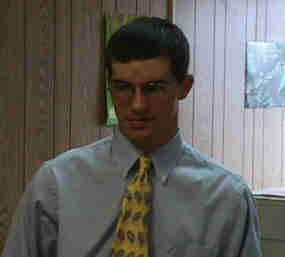 Chapter President
Senior Brian Corbell, Van Buren Chapter FBLA President, prepares to call a meeting to order.